Company News
2023-06-26
Say Goodbye to the Smell and Irritation That Comes with Cleaning up after Your Pet
Pets provide us with unconditional love and affection, which is why they are considered members of the family. However, cleaning up after them can be a daunting and unpleasant task. One of the most challenging aspects of pet care is dealing with the unpleasant smell that comes with cleaning up their waste. Fortunately, there is a simple solution to this irritating problem - using pet waste bags.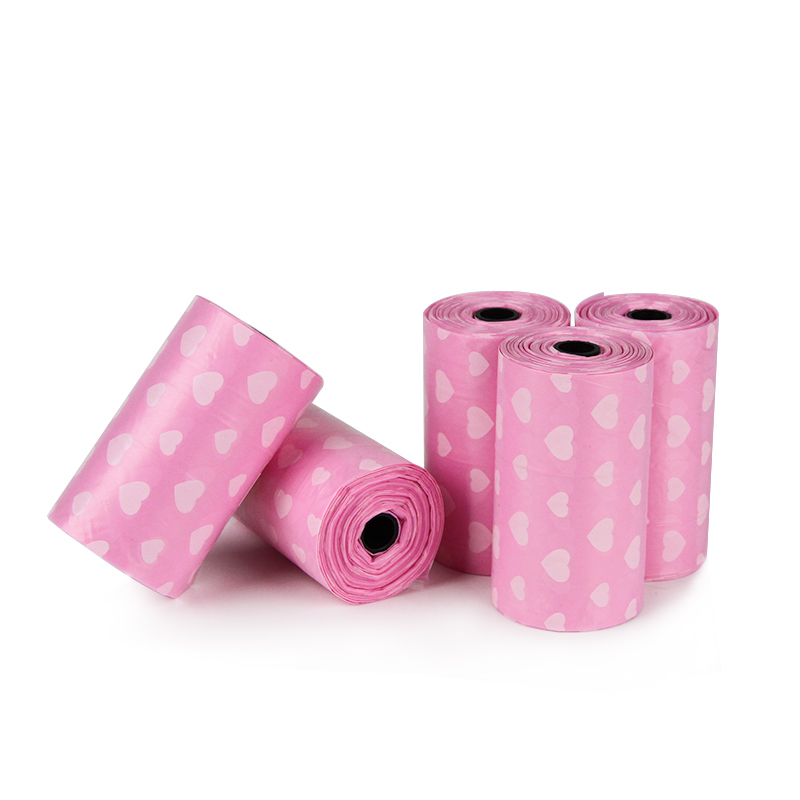 What are Pet Waste Bags?
Pet waste bags are specially designed bags that are used for collecting and disposing of pet waste. These bags are made from biodegradable materials that are safe for the environment, which means that they can break down easily without causing any harm to the ecosystem. Using these bags is not only convenient but also beneficial for the environment.
Advantages of Using Pet Waste Bags
Using pet waste bags provides several benefits, including:
1.Eliminating foul odor - The bags are designed to prevent the buildup of bacteria and eliminate the smell of pet waste. This helps to keep your surroundings clean and hygienic, making it more comfortable for both you and your pet.
Environmental safety - As mentioned earlier, pet waste bags are made from biodegradable materials that are safe for the environment. Using them helps to reduce pollution and keep our surroundings clean.
2.Convenience - These bags come in different sizes and are easy to carry around. You can keep them in your pocket or purse, ensuring that you have them readily available whenever you need them.
How to Use Pet Waste Bags
Using pet waste bags is a simple process:
Start by identifying the waste and picking it up with a bag. Use your hands or a scooper to remove the waste and put it in the bag.
Ensure that you tie the bag securely to prevent any spillage or exposure to the surroundings.
Dispose of the bag in a designated pet waste bin or trash can.
Cleaning up after Your Pet can be a Pleasant Experience
Cleaning up after your pet doesn't have to be a tiring and unpleasant task anymore. Using pet waste bags is an effective and hassle-free way to eliminate foul odor, increase environmental safety and ensure convenience. By adopting this simple solution, you can make cleaning up after your pet a more comfortable and pleasant experience.